Multivitamins for Adults. How to Choose the Right Vitamin Complex?
Immunity is the innate ability of the body developed during evolution to resist hostile external influences, and above all, viruses and bacteria.
Without immunity, a person could not exist. Immunity is provided by various components. First of all, these are lymphocytes and leukocytes, as well as phagocytes that absorb foreign microorganisms. In addition, human skin and mucous membranes play a significant role in immunity, producing substances that kill microbes.
Immunity is not always constant – due to various reasons, it can weaken, and then the body will become an easy target for various diseases.
Signs of a low level of immunity:
The person is often sick and slowly recovers
Fatigue, constant weakness
Long-term wound healing
Poor condition of the skin and mucous membranes, skin rashes
Various pains of an unknown nature
Weak immunity hits almost any system of the body and can even lead to death if you do not purposefully strengthen it.
Lack of immunity can be due to various reasons:
Chronic stress
Hereditary factors
Lack of vitamins and minerals
Elderly age
Diseases that cause a lack of immunity, such as AIDS
Many other serious chronic diseases
There are also situations in which the human body needs to mobilize all the body's defenses, including immunity. In such cases, immunity should be much higher than in normal situations.
People who need to boost their immunity:
Pregnant and lactating mothers
Suffering from various infectious diseases
Training athletes
People working in difficult conditions
How to determine the lack of vitamins and minerals?
As you know, in a cold season, a person begins the so-called blues. Fatigue, lack of sleep, melancholy are all signs of a lack of vitamins.
Each of them has a certain area of influence in the human body. Deficiency of vitamins can lead to poor health, lethargy, inability to concentrate on something important, apathy, bad mood.
The reasons for the lack of vitamins can be different:
Recent illnesses
Improper and unbalanced diet
Lack of sun
Period of pregnancy and lactation
Disturbances in the work of the gastrointestinal tract, which impede the effective absorption of vitamins from food
Finding vitamin deficiencies is not always easy. These can be various disorders in the work of the gastrointestinal tract, nervous and cardiovascular systems, deterioration of the condition of hair, nails and skin.
They are not always associated with a lack of vitamins. Therefore, if you suspect that the cause of all the problems with your body is precisely a lack of vitamins, then it is best to clarify this diagnosis with your doctor. Indeed, under the mask of vitamin deficiency, more dangerous diseases can also be hidden.
The most common symptoms of vitamin deficiency are:
Hair loss. You should start taking vitamins PP, B2, B6
Rash or too dry skin. With such symptoms, vitamins A, P, C should be taken
Bleeding gums. It is necessary to replenish the lack of vitamins P and C
In case of a lack of vitamins, special attention should be paid to nutrition. Namely, start monitoring what you eat
Vitamin complexes
To avoid a chronic lack of vitamins, it is recommended to take special vitamin complexes. Of course, they will not replace natural foods – the best sources of vitamins. But sometimes the body, for example during illness, requires an increased dose of vitamins. And in this case, vitamin complexes are irreplaceable.
As a rule, they contain most of the vitamins necessary for the human body. In the manufacture of complexes, special technologies are used that allow the body to simultaneously assimilate a variety of vitamins.
When taking vitamins, it should be borne in mind that an excess of one or another vitamin may bring harm, not benefit. And sometimes even greater than its lack, up to the most severe poisoning. Therefore, you need to drink vitamins strictly in accordance with the instructions of the doctor and the dosage.
Vitamin complexes are divided into several categories:
Universal
Vitamins for children
Vitamins for pregnant and lactating women
Vitamins for those who go in for sports
Vitamin complexes are classified as dietary supplements, which means that they can be bought at a pharmacy without a prescription.
They differ greatly in composition and price, and it is not always possible to understand their features and advantages. Therefore, it is impossible to answer unequivocally which vitamins are better for adults to take for immunity. Still, it is better not to save much on vitamins and buy products from well-known manufacturers, so as not to run into a "dummy" .
On the other hand, inexpensive vitamins are not always bad, and among the supplements available to the majority of the population, you can also find good vitamins for immunity. If you doubt the quality of this or that vitamin set, then you can look on the network what reviews are left by the people who took it and find out its rating.
Best Vitamins Reviews
P.S
A great variety of vitamin complexes have now appeared, but the result is not noticeable from every such complex. And what is the problem here?
Yes, the fact is that most of the vitamin complexes sold in pharmacies are made from synthetic vitamins, and of course they are very affordable, but unfortunately they are very poorly absorbed by our body.
Any vitamins have a cumulative effect. This is not a miracle pill, taking which, from the first time, you become more vigorous and healthier.
This Centrum complex from A to Zinc manufactured by Pfizer. This complex is enriched with vanadium for energy production. It reduces cholesterol production, stimulates cell division and acts as an anti-cancer agent. This complex lacks cobalt and vitamin D.
There may be three manufacturers of Centrum vitamins – more precisely, one Pfizer manufacturer, but they can be produced in three countries: Austria, Italy and the USA. The best are American vitamins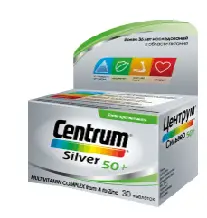 Ingredients
Vitamin A (25% Beta Carotene) 800 mcg
Vitamin E 15 mg
Vitamin D 5 μg
Vitamin K 30 μg
Vitamin C 100 mg
Biotin 62.5 mcg
Folic acid 200 mcg
Pantothenic acid 7.5 mg
Nicotinamide 20 mg
Vitamin B1 1.4 mg
Vitamin B2 1.75 mg
Vitamin B6 2.0 mg
Vitamin B12 2.5 μg
Calcium 162.0 mg
Chromium 40 mcg
Copper 0.5 mg
Iodine 100.0 μg
Iron 5.0 mg
Magnesium 100.0 mg
Manganese 2.0 mg
Molybdenum 50 mcg
Phosphorus 125 mg
Selenium 30.0 mcg
Zinc 5.0 mg
How to Take it?
The tablets are of a pleasant blue color. They have a pleasant scent. In total, this bottle contains 60 tablets, there are bottles of 30 each.
Recommended use: 1 tablet daily with meals. Duration of admission is 1 month, but in my package 60 pieces go out for 2 months.
Duration of drinking : 1 month.
Contraindications
Individual intolerance to the components.
During pregnancy and lactation, consult a doctor before use.
| | |
| --- | --- |
| POSITIVE EFFECTS | NEGATIVE EFFECTS |
| | Possible allergy reactions |
| | Large Pills and difficult to swallow |
| | |
| | |
| Good quality of Nails and Hair | |
| | |
| Strengthens the immune system | |
In general, the vitamin complex Centrum from A to Zinc is very good and really "working", I can recommend it to you to combat vitamin deficiency.
For example, in SOLGAR, each product in the range is unique, thanks to the scientific approach when creating. Solgar has combined all scientific data and, using innovative technologies, has developed perfect complexes to fully support various categories of the population. Country of origin – USA Brand – Solgar.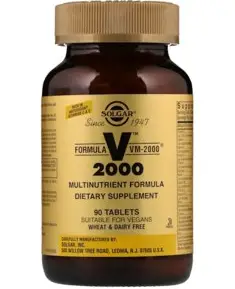 Solgar produce the several supplements:

Ingredients
The composition is very extensive. It seems that there is everything for full recovery and strengthening of the body.
Vitamin A (as 100% beta-carotene) 20,000 IU 400%
Vitamin C (as Calcium Ascorbate) 300 mg 500%
Vitamin D (as Ergocalciferol) 400 IU 100%
Vitamin E (as d-alpha-tocopheryl succinate) 200 IU 667%
Thiamin (as Thiamine Mononitrate) 100 mg 6667%
Riboflavin 100 mg 5882%
Niacin (as Niacinamide, Niacin) 100 mg 500%
Vitamin B 690 mg 4500%
Folic acid 400 mg 100%
Vitamin B12 100 μg 1667%
biotin 100 mcg 33%
Pantothenic Acid (as d-Calcium Pantothenate) 100 mg 1000%
calcium 65 mg 7%
Iron (as ferrous sulfate, bisglycinate) 10 mg 56%
Iodine (as Potassium Iodide) 150 mg 100%
Magnesium (as Magnesium Oxide, Glycithin Amino Acid Chelate) 30 mg 8%
Zinc (as Zinc Oxide, Glycithin Amino Acid Chelate) 15 mg 100%
Selenium (as L-Selenomethionine) 25 mcg 36%
Copper (as copper gluconate, glycinate amino acid chelate) 1.5 mg 75%
Manganese (as Manganese Gluconate, Glycithin Amino Acid Chelate) 2 mg 100%
Chromium (as Chromium Picolinate, Nicotinate Glycinate Chelate) 25 mcg 21%
Molybdenum (as Molybdenum Glycinate Amino Acid Chelate) 50 mcg 67%
Potassium (as Potassium Chloride, Amino Acid Chelate) 10 mg <1%
Citrus Bioflavonoid Complex 25 mg *
Betaine HCI 25 mg *
Phosphate pyridoxal-520 mg *
Soy lecithin 20 mg *
L-glutathione 5 mg *
Boron (as boron amino acid complex) 1 mg *
Carotenoid Blend (alpha and beta carotene, lutein, zeaxanthin, cryptoxanthin) 229 mcg *
Whole Food / Herbal
Soy Protein Isolate
How to take it?
The composition is very rich, the dosages are really impressive! I would like to emphasize that the composition contains vitamins C and D, the most relevant in this period, because are part of the prevention and treatment of cold.
Vitamins are stored in a dark glass jar, which is most beneficial for storing supplements, as it additionally protects from the sun's rays.
The lid is unscrewed, but it is worth noting that there is protection against opening by children. The vitamins themselves are elongated oval tablets, quite large. If there is a problem with swallowing such tablets, then, in principle, they can be cut into 2 parts. The smell is typical vitamin, does not cause rejection.
Mode of application:
As a dietary supplement for adults, take two (2) tablets daily, preferably with a meal, or as directed by a healthcare practitioner.
1 Package is enough for 3 months.
Contraindications
The product is not intended for use by pregnant or lactating women. If you are taking other medications, planning any medical or surgical procedure, or have any medical condition, please consult your healthcare professional before taking any dietary supplement.
Do not use this product if you are allergic to sunflower or daisy-like flowers.
| | |
| --- | --- |
| POSITIVE EFFECTS | NEGATIVE EFFECTS |
| An incredible surge of strength and energy | Very BIG capsules to swallow |
| Hair began to grow faster, and hair loss also decreased. | |
| Good composition | |
| Add strength and vivacity from the first day of admission | |
| Fast Nail Growth | |
Remember, that Inexpensive vitamins are not always bad, and among the supplements available to the majority of the population, you can also find good vitamins for immunity.
If you doubt the quality of this or that vitamin set, then you can look on the network which reviews are left by the people who took it and find out its rating.
Read More about The best Vitamins for Women at 30+