Wim Hof the Iceman, is renowned for his incredible feats of cold endurance. At the moment, he holds 26 world records, including being in ice for 1 hour and 52 minutes and climbing to the summit of Mount Everest in nothing but a pair of shorts!
Due to his ability to withstand extreme conditions, Wim Hof quickly caught attention from the media and now teaches other people his techniques – also known as "The Wim Hof Method". Wim claims that by following his technique, you too can surpass your limits.
In this post, I'm going to explain what Wim Hof Method is, what benefits you can expect from doing it, what the science says about it, how to do it, and my own personal experience doing the Wim Hof Method.
Wim Hof Method – The Basics
Let us dive straight in!
What is Wim Hof Method?
The Wim Hof Method was developed by the Iceman himself. The method is derived from what Wim calls "hard nature" as he trained his body, mind, and spirit in harsh natural environments, such as under conditions of extreme cold for prolonged periods of time.
The Wim Hof Method is really simple and effective.
The method consists of three powerful pillars:
Breathing Exercises – Doing specific Wim Hof breathing exercises results in controlled hyperventilation, which science says has numerous health benefits.
Unforced, Gradual Cold Exposure   – Cold exposure is another crucial part of the Wim Hof Method. Although Wim takes it to the extreme, his body has been used to it from years of practice. He's the first one to tell you not to 'dive in' – instead, gradually build up your resistance to cold. More on this below!
Focus/Mindset Techniques – Meditation is a fundamental part of doing the breathing exercises correctly, as well as exposing yourself to cold.
Wim Hof's meditation is similar to pranayama and Tibetan Tummo meditation, in the sense that it helps you focus your mind and be in 'the now'.
Each of these 3 pillars has been separately studied but the Wim Hof Method is the first to combine them together, which, according to the latest evidence, provides far greater physiological and psychological effects.
Many renowned researchers and academic institutions are currently investigating WHM. This pending research could change how modern health looks at disease prevention, giving us humans more control over our health, strength, and well-being.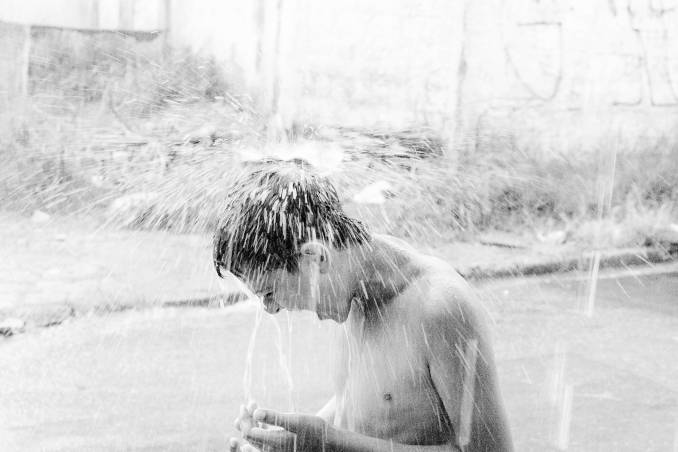 How Does Wim Hof Method Work?
1. Breathing Oxygenates the Body
Your breathing is a process regulated by your autonomic nervous system. Although breathing is primarily an unconscious activity, you can control it to some extent to regulate your physiology.
At first, you may not be too aware of your breath. But through practice, you can 'strengthen' your awareness to manipulate the breath to your advantage.
3 Meditation Techniques for Focus, Concentration, and Memory
The Wim Hof Breathing techniques do exactly that. When you're inhaling, you're inhaling fast and deeply. And when you're exhaling, you're just letting the breath go – without needing to force the exhalation.
By doing this, you're saturating your blood levels with oxygen while getting rid of carbon dioxide. Doing deep breathing in this way can improve your memory and serotonin release.
In the second step of the process of Wim Hof Breathing (explained in detail below), the oxygen moves from your blood into your tissues, resulting in enhanced physiological and mental function.
The Wim Hof Breathing is a cardiovascular-type of exercise. It strengthens your arteries and other blood vessels, improving their function in the process.
If you typically have cold hands and feet, then you should notice massive benefits from this type of exercise as it improves circulation to your extremities.
2. Cold Exposure Improves Metabolic Efficiency
The Wim Hof Method Cold exposure triggers something known as 'fat browning'. This is a process where your white fat cells turn into baby brown fat cells.
White fatty tissue cushions and protects your organs. However, it also accumulates easily in excess and is hard to get rid off.
Too much white fatty tissue is detrimental to health. It increases your stress hormones, it reduces healthy hormones like testosterone and estrogen, and can contribute to the development of various diseases.
Brown fat, on the other hand, is much more metabolically active.
Brown fat is full of mitochondria cells – your body's power plants that produce energy. As a result, it produces a lot of heat and gets burned off easily.
By doing The Wim Hof Method Cold Showers, you're generating more mitochondria and brown fat cells throughout your body, which will give you more energy and resistance to cold.
Cold showers, much like WHM breathing, improve your cardiovascular strength too – increasing oxygen and nutrient supply to your vital tissues and organs.
3. WHM Meditation Focuses the Mind
Doing specific breathing exercises shown by Wim Hof, as well as practicing daily meditation contributes to increased levels of focus.
How to Stick to a Meditation Routine – Committing to Meditation Daily
If you're new to the Wim Hof Method, you may find the cold exposure part too daunting. Those first few seconds of cold water hitting your skin can be extremely hard to bear.
The Wim Hof Method involves focusing on your breath and body, which is a form of meditation that teaches you to withstand increased levels of stress and be fully in the moment.
This will, in turn, make it easier to withstand cold showers.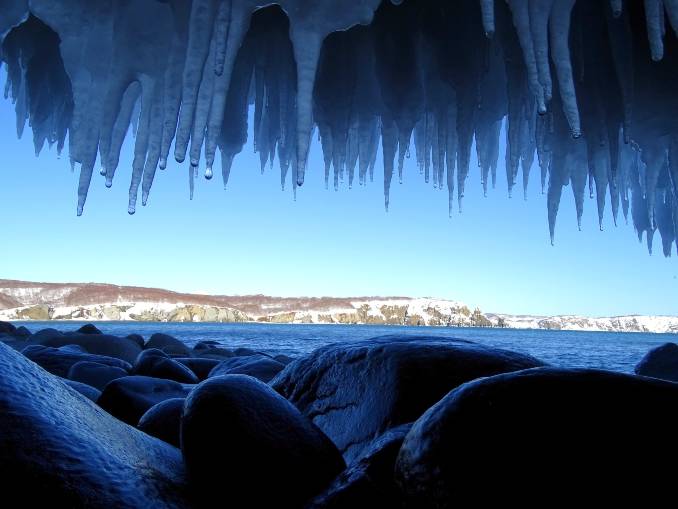 Wim Hof Method – The Science
Wim Hof has worked with researchers to prove that his techniques actually work for health and well-being.
Currently, there are a number of pending studies looking into the physical and mental effects of the Wim Hof Method.
3 Meditation Techniques for Focus, Concentration, and Memory
Scientists are finding evidence that Wim's techniques (breathing, cold exposure) affect pain, inflammation and metabolic activity.
Here are some of the most impressive studies on the WHM we currently have.
Study #1: Wim Hof Method Reduces Inflammation
Wim Hof was once in a study where he was injected with a dead endotoxin. This endotoxin, although harmless, causes an inflammatory reaction in the body of a normal person – resulting in fever.
However, Wim Hof was able to control his body's inflammatory response to this endotoxin, showing no symptoms.
A few years later, a 2014 study from Radboud University wanted to see if they could replicate the same results with a larger group of people. They took 12 Wim Hof Method practitioners. They injected them with the endotoxin.
The results showed that these people, like Wim, were able to control their immune response and sympathetic nervous system. 
Incredibly, the participants' anti-inflammatory markers were ~200% higher, while their proinflammatory markers were ~50% lower!
Scientists believe that these findings could have especially important implications in people who suffer from chronic inflammation, including autoimmune conditions.
What's more, Wim Hof Method Practitioners showed fewer flu-like symptoms in general, and also had higher plasma epinephrine levels.
Study #2: Wim Hof Method Improves Resistance to Pain and Stress
This study was conducted by Wayne State University, Michigan in 2018. It's also called the 'Brain Over Body' study.
The goal was to understand the brain function that enables Wim to endure extreme conditions, such as swimming under the ice.
Researchers put Wim in a special temperature-measuring suit and placed in both a PET and fMRI scanner during cold exposure.
The images showed activation in areas of the brain linked to well-being, self-reflection, and pain suppression.
According to scientists, these findings could explain why repeated cold exposure boosts mood and mental fortitude.
Study #3: Wim Hof Method for High Altitude Adaptation
This 2014 study looked into the effectiveness of the Wim Hof Method to inhibit symptoms of acute mountain sickness (AMS).
The researchers recruited 26 trekkers with little to no previous experience in climbing mountains. The trekkers set out to climb Mt. Kilimanjaro.
Some of them had a history of Multiple Sclerosis, cancer metastasis, and other conditions. Impressively 24 of them managed to reach the summit without developing any significant symptoms of AMS.
The study researchers suggested that the Wim Hof Method could be useful in preventing Acute Mountain Sickness and even reverse symptoms that develop while climbing to high altitudes.
Wim Hof Method Benefits
For a full list of Wim Hof Method benefits, check their official website. Here, we'll look at some of the key ones.
Here are the 10 benefits of the Wim Hof Method:
1. More Energy
The Wim Hof Method increases the number and the efficiency of mitochondria in your body, which results in improved ATP energy levels.