Welcome to our comparison of Focus Factor vs Ginkgo Biloba – two popular brain supplements. Wondering which one is right for you? We'll help you decide by listing the pros and cons of both supplements.
Ginkgo Biloba vs Focus Factor At a Glance
If you're looking for a quick summary, we've found Ginkgo Biloba to be a better value for money. Ginkgo is a natural supplement sourced from the Ginkgo Tree; if you're buying it, you must ensure you're getting Ginkgo from a reliable supplier and a brand that has 24% glycosides and 6% terpene lactones, which are its active ingredients.
Focus Factor, unlike Ginkgo, isn't a single ingredient but a combination of many nootropic compounds. The issue with Focus Factor is, many of its ingredients are hidden within a so-called proprietary blend, which doesn't let us asses their doses – and by extension, their effectiveness. And while Ginkgo is a safer option, it still doesn't make it on our Top 3 List of the most effective brain health formulas on the market.
-Click to See the Current Top Rated Brain Supplements-
Focus Factor vs Ginkgo Biloba – The Basics
About Focus Factor
Focus Factor is a brain supplement that consists of over nootropic stack, meaning it's a combination of multiple nootropic (brain-boosting) ingredients. As an over-the-counter food supplement, Focus Factor is completely natural, legal, and non-addictive, meaning it's healthy for everyday consumption.
If you're new to nootropics like Focus Factor, you can think of them as multivitamins for your brain.
So, what does Focus Factor do exactly? It consists of 120 capsules per bottle and features ingredients like vitamin D, the Bacopa Monnieri herb, DMAE, and more. These are all compounds that Focus Factor's manufacturers say will enhance your brain function in one way or another; for example, increasing your motivation, strengthening memory retention, or clearing brain fog.
Combining these nootropics may lead to more significant benefits than taking any of these ingredients alone, but it may also lead to an increased risk of side effects. This is due to the simple fact that the more ingredients you combine, the less is known about their unique interactions. The golden number is around 7-12 ingredients for a brain supplement; providing the biggest benefits while being healthy for daily use.
Focus Factor is said to help you:
Improve Focus and Performance: containing natural minerals that the manufacturers say will enhance your mental function
Feed your brain: deliver proper nutrition to help you perform at your best at work and other areas of your life
Focus Factor uses a few patented ingredients, which is great. At the same time though, they've opted to use proprietary blends, which is not so great! Proprietary blends are a mixture of ingredients put as a single value on the label. You can't see their individual doses, only the combined dose.
Why is this an issue? It's an issue for the simple fact that it allows the manufacturer to include trace amounts of certain ingredients, making them ineffective and inactive but still being allowed to list them on the label. It also allows the manufacturer to put more of other less effective ingredients that can cause side effects in higher doses.
Okay, those were the basics about Focus Factor! What about Ginkgo Biloba?
About Ginkgo Biloba
Ginkgo Biloba is an ancient tree from China. Its leaves contain active compounds which are extracted into supplements.
Being the subject of many studies over the years, scientists support the millennia-old tradition of using Ginkgo as a memory enhancer.
Its active compounds, Glycosides and Terpene Lactones, when combined in the right ratio (24% to 6%, respectively), can enhance cerebral circulation. More blood to your brain. More nutrients and oxygen delivered to your neurons.
Additionally, Ginkgo possesses some antioxidative properties. Which means it assists in the protection of your brain cells from death and/or damage.
Combined, Ginkgo's properties might subtly enhance your focus and memory function. Although most studies show it's the most effective in older people, Ginkgo might also help younger folks somewhat. By protecting from premature mental decline.
Ginkgo is usually supplemented for months before you notice the benefits. Additionally, Ginkgo shines the most when you combine it with other proven nootropic ingredients – such as Bacopa Monnieri, Lion's Mane Mushroom, Pine Bark Extract, and other natural cognitive enhancers.
On its own, you won't notice much difference from Ginkgo. 
So, which is the better option – Ginkgo or Focus Factor?
For us, neither Ginkgo nor Focus Factor are among the best brain supplements.
Ginkgo, because it's only one ingredient and you can't expect it to make a significant difference alone. Focus Factor, because it combines over 27 ingredients – among which is Huperzine A which is a compound known to induce chronic headaches. That many ingredients, and in unknown doses at that, is simply too risky to be taking over the long-term.
You will want your brain supplement to use proven and safe nootropics that have their dosages clearly shown on the label.
Side Effects: Which is Safer?
Ginkgo can thin the blood. If you're on any sort of medication, avoid using it prior to talking to your doctor. Other than that it's a safe supplement for most healthy people.
Focus Factor contains, as we said, too many ingredients to determine which one could be a risk factor. The very combination of some of the ingredients might not sit well with your physiology.
And due to the fact that we can't see most of its ingredients doses, Focus Factor loses out against Ginkgo in this particular category.
Customer Reviews
Ginkgo reviews depend on the brand you pick. Generally speaking, Ginkgo is a well-accepted supplement in the nootropic community, especially amongst older folks. However, it's not among the best-reviewed brain supplements on the market because, again, it's just one ingredient. Just adding fish oil to the stack would already make it much better.
Focus Factor is a very hyped supplement. On Amazon, it has 3,412 reviews, with the average score of 4.2 out of 5 stars at the time of writing. Most users say it helps their memory and focus, but some have also complained about side effects.
At the end of the day, you need to do your research before buying any of these two. And by research, we don't mean just reading other people's reviews. Look at the science for yourself. See what the ingredients in the supplement do, and if they might carry some risks.
Price
Focus Factor costs around $30 on Amazon. Its cheap price can make it attractive if you're on a budget. But it's still not the best value for money in our eyes, especially if you want a supplement that is healthy to take long-term. 
Focus Factor Extra Strength, 120 Count - Brain Supplement for Memory, Concentration and Focus - Complete Multivitamin with DMAE, Vitamin D, DHA - Trusted Brain Health Supplement - Brain Vitamins
COMPLETE MULTIVITAMIN, IMPROVES FOCUS & PERFORMANCE: Focus Factor Extra Strength brain supplements contain a powerful combination of vitamins, minerals, and neuro-nutrients, that not only power your brain but can also replace your daily multivitamin.*
PROMOTES CONCENTRATION, MEMORY, VERBAL LEARNING: Like other parts of your body, your brain needs proper nutrition to perform its best. This advanced formula improves and enhances memory, concentration, and your ability to focus and multi-task with ease.*
PREMIUM INGREDIENTS: Focus Factor brain support supplements are enriched with a powerful combination of premium ingredients like bacopa, ginkgo biloba, phosphatidylserine, DMAE, and a comprehensive blend of vitamins and minerals.*
QUALITY FORMULA: Focus Factor Extra Strength takes the original Focus Factor formula and increases the levels of key selected neuro-nutrients. Our brain focus formula contains no artificial colorings, fillers, or sweeteners.
FOCUS FACTOR: We offer a range of products designed to help you find your focus.* Focus Factor has been America's brain health supplement brand for nearly 20 years, with formulas for the whole family.
Ginkgo Biloba price varies from brand to brand. Check Amazon for best Ginkgo prices here.
Sale
Nature's Bounty Ginkgo Biloba Pills and Herbal Supplement, Supports Brain Function and Mental Alertness, 120mg, 100 Capsules
GINKGO BILOBA SUPPLEMENT: Nature's Bounty's Ginkgo Biloba 120 mg standardized extract may help maintain healthy circulation & may help support mental alertness & healthy brain function, perfect for occasional mild memory problems associated with aging
MENTAL ALERTNESS & MEMORY: Used in China in the 15th century for its healthy properties, Ginkgo Biloba may help support healthy brain function, mental alertness and support memory, especially occasional mild memory problems associated with aging.Sodium free
MINERALS FOR MOOD: Nature's Bounty Calcium-Magnesium and can support a calm, relaxed mood
NATURE'S BOUNTY FOR A HEALTHY LIFE: At Nature's Bounty, we want to help you maintain wellness at every stage of life & carry a range of vitamins & supplements including prenatal vitamins, mood support, joint support & supplements for healthy aging
GUARANTEED QUALITY: Nature's Bounty nutritional supplements meet high quality standards Try them if you've enjoyed supplements from Garden of Life, Vitafusion, Rainbow Light, Centrum, Alive, Solgar, Nordic Naturals, or Nature Made
RELATED: The Three Best Brain Health Supplements on the Market
Conclusion to Focus Factor vs Ginkgo Biloba
While we don't rate either as the very best brain supplement on the market, Ginkgo Biloba is our winner here. The main reason? It's safer to take long-term. Focus Factor contains too many ingredients that could potentially negatively interact with each other. The lack of transparency with proprietary blends means we also can't see their doses.
With Ginkgo, you at least know what you're getting. It might help you with concentration and memory. Still, don't expect it to do miracles on its own. Combining it with the right ingredients – such as Bacopa, L-Tyrosine, and B Complex Vitamins among others – can enhance its effects.
For a tried and tested comprehensive brain formula with proven natural ingredients, click on the image below to see the current top 3 market leaders.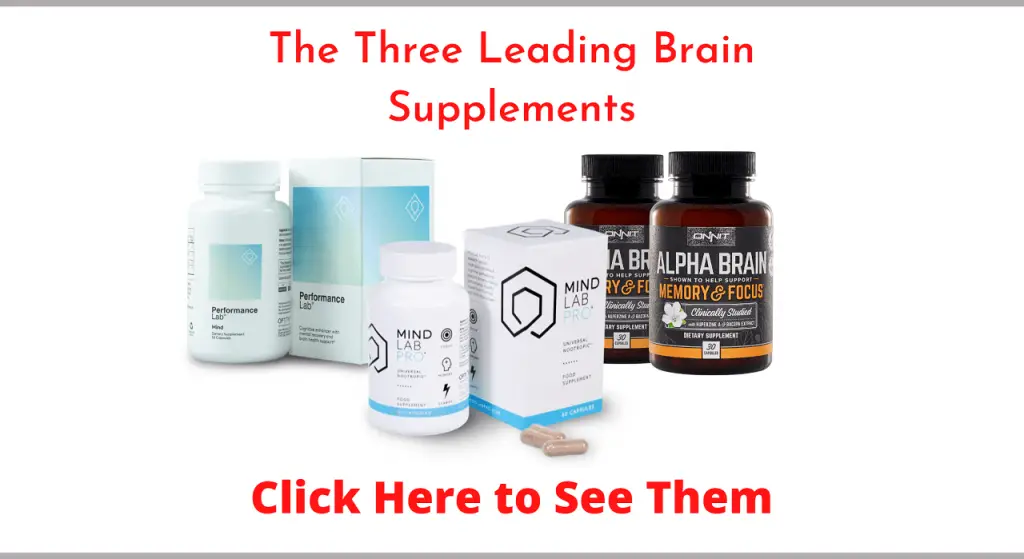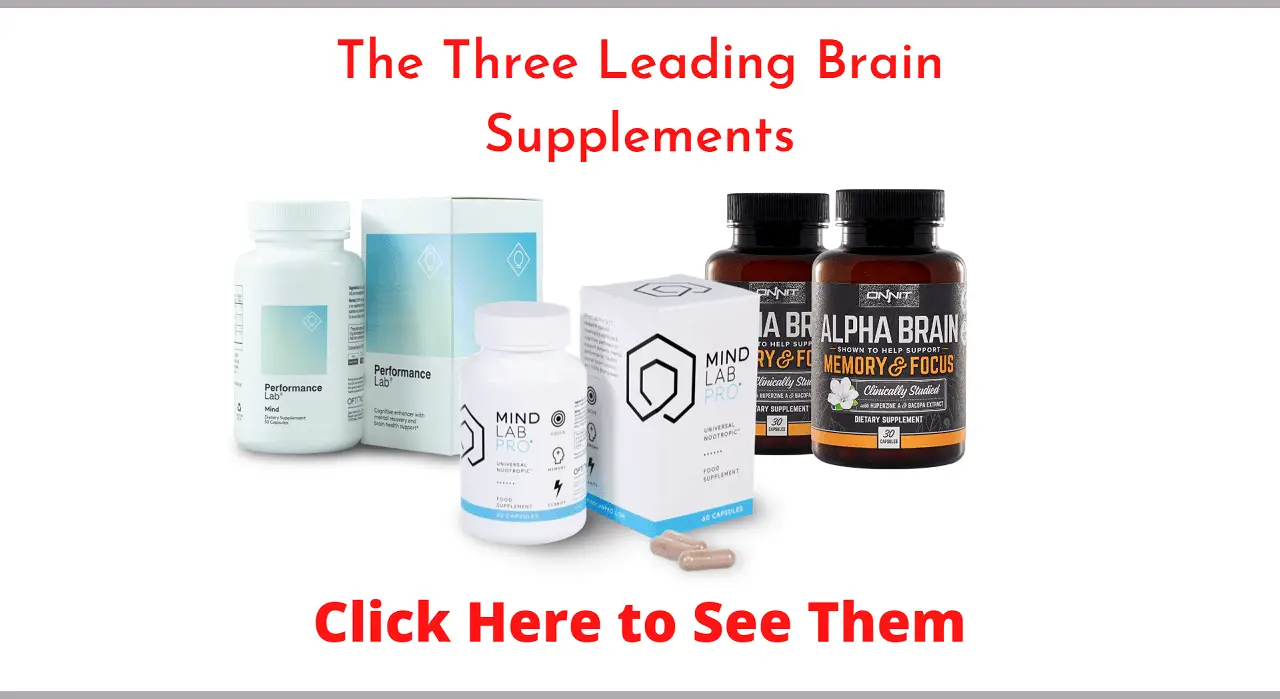 More comparisons: